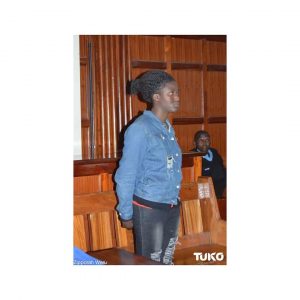 Cynthia Cherop, a student at the Eldoret based Moi University, Kenya, has confessed to have stolen Sh70,000 from her mother's two bank accounts, which she entirely spent on her boyfriend.
Cherop pleaded guilty to stealing the money from Barclays and National banks and spending it with Josephat Ng'ang'a. .
Barclay's Bank's CCTV had captured the lovebirds leaving the bank after withdrawing part of the money. The boyfriend later threatened to thoroughly beat her mother, Milka Chebosisi Sitati, should she talk about it.
State prosecutor, Solomon Naulikha, asked the court to treat the accused as a first offender and give her probation. In the meantime, the magistrate has directed that a probation report be brought forward.