Deserter, fake army officer, others nabbed for killing Imo businessman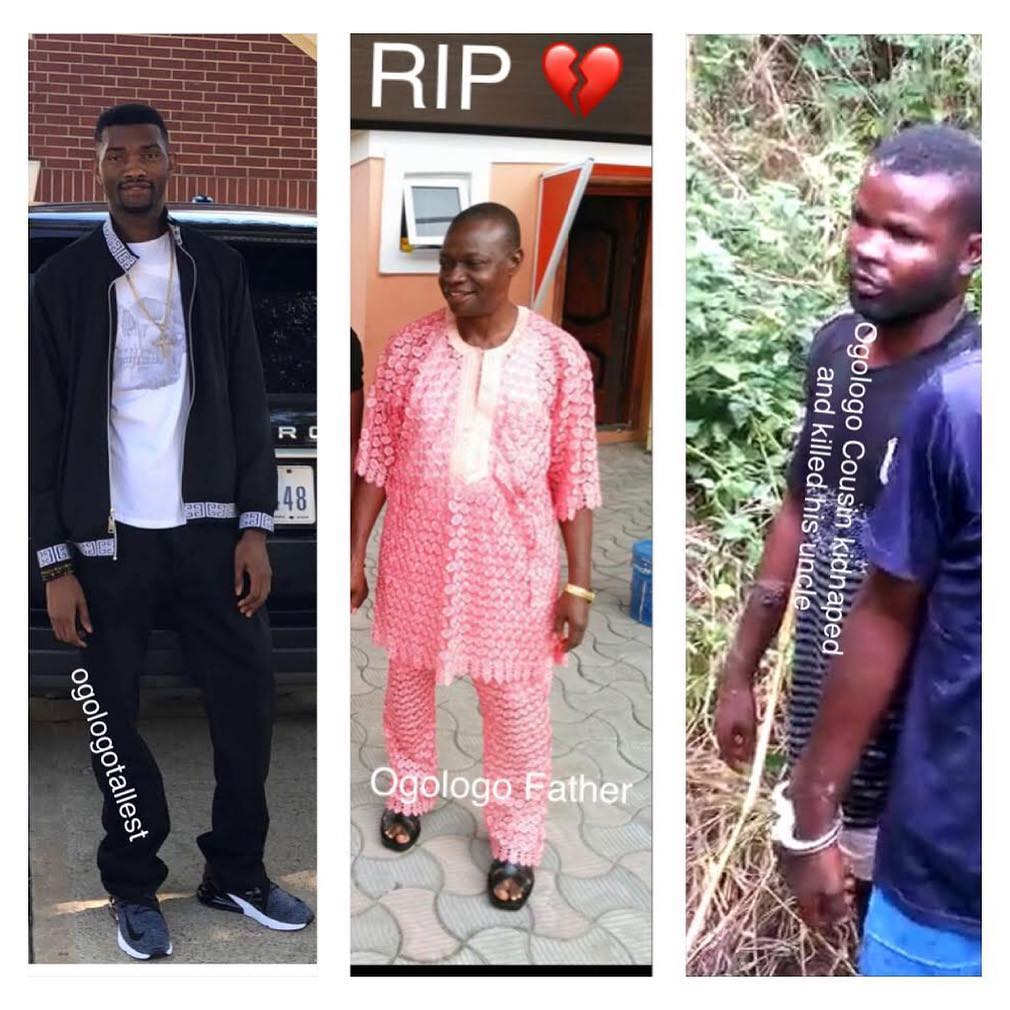 Reporter : Chidiebube Okeoma, Owerri
The Imo State Police Command on Thursday said it had arrested a deserter and a fake army officer for allegedly kidnapping and killing an Owerri -based businessman and international investor .Samuel Opurum .
Also arrested were Oluchukwu Opurum , nephew of the deceased businessman , and Chukwuma Ihemawulaotu , a fresh graduate, stated that Samuel was kidnapped at his office in Owerri on October 16 .
According to him , three men in military uniform came in deceased ' s office and  told him he is under arrest and arrested him , He followed them gently because he believed he is Inncocent .
Ikokwu said that it was days later that it was discovered that the businessesman was actually kidnapped and not arrested by the kidnappers.
" It was later discovered that the men in military uniform were kidnappers . The kidnappers established communications with the victim's Son (Ogologo Tallest in USA ) and a ransom of was paid ."
Ikokwu added , " Among those arrested are one alleged fake military officer, Onyegbula Dike, 32 , of Nguru, Aboh Mbaise Local Government Area, and the deserter, Kingsley Ezeogu , 30 , of Enugu Ezike in Nsukka Local Government Area , Enugu State. " .
Also arrested is a nephew of the kidnapped victim, Oluchukwu Opurum , 24 , who masterminded the whole incident , and Chukwuma Ihemawulaotu , 30 , of Okpofe , Ezinihitte Mbaise LGA,
Oluchukwu told journalists .He regretted masterminding the kidnap and killing of his uncle , saying that the soldiers led him into the crime . [SWIPE]