An 18-year-old boy has killed his mother and had sex with her corpse in a bid to get rich quickly.

The bizarre incident occurred in their rented apartment at 8B Market road, Ologbo in Ikpoba-Okha LGA of Edo State, on Monday, October 29, 2018.

The suspect, Akpobome Samuel, strangled her 58-year-old mother, Gift Samuel, and had sex with her lifeless body with the expectation that money would gush out in the process.

The victim's mother, Maria Gabriel, reportedly discovered the ugly incident when she went to her daughter's residence about 6 a.m. to invite her to a nearby church for morning prayer.

Consequently, the killer son, Samuel, was said to have swiftly opened the door and attempted to escape but was held by neighbours who handed him over to the police at Ologbo.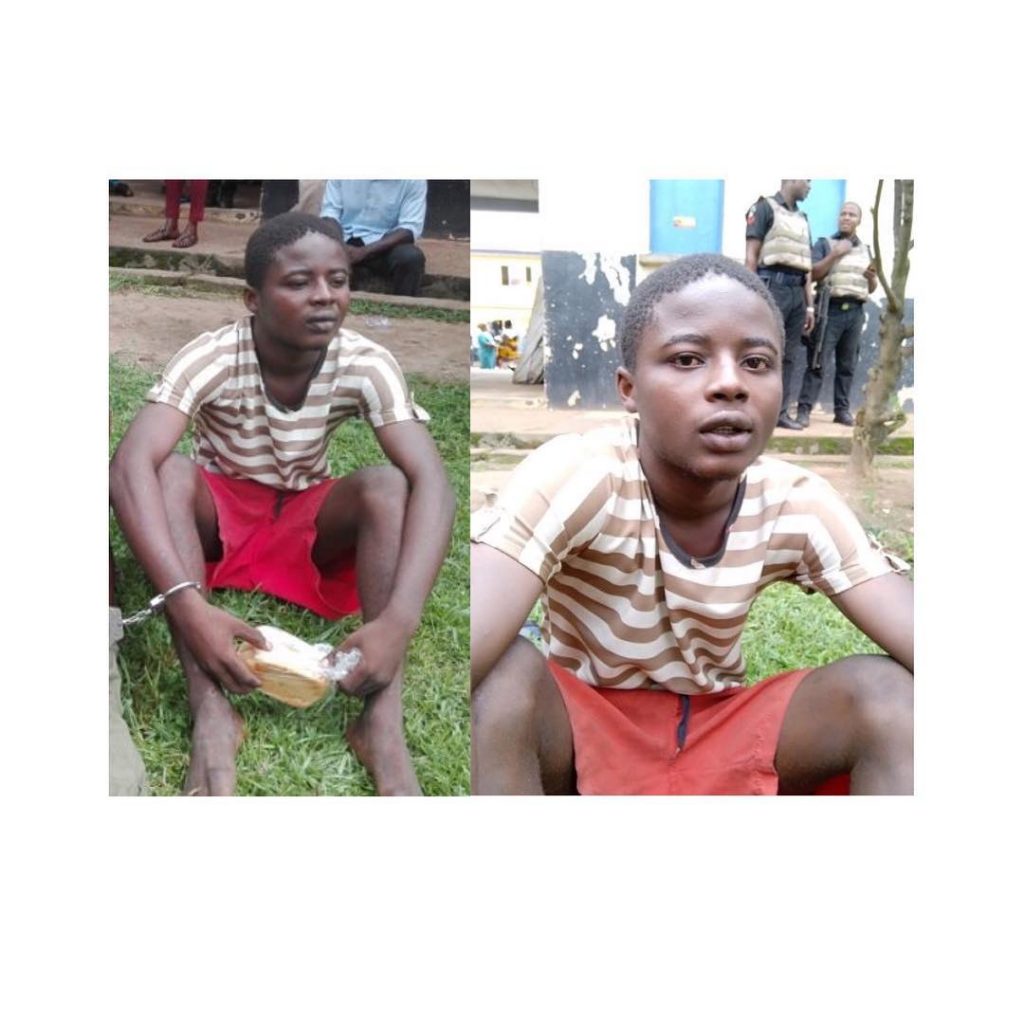 Police investigators recovered semen-stained pants belonging to the suspect and his late mother from the room as exhibits. When being paraded, today, Samuel said: "I wanted to use my mother for ritual. I am 18 years old.
My father is dead. It was one man called One Love that told me to use my mother for money ritual. He promised to give me N50,000 if I killed my mother and sleep with her.
He said I should cut my mother's ear and fingers and bring them to him. I wanted to cut the ears and fingers before the people came in. I slept with my mother only once.
.
.
I pressed my mother's neck to kill her while she was sleeping. The One Love sells drugs. He put something inside the drink he gave me and he told me to go and kill my mother.
.
.
The day I went to his house with policemen, the man had run away. I hail from Oghara. I work in a pure water factory. I now feel very bad because I was beaten badly by people. I did what the ritualist told me.
.
.
The native doctor told me to kill my mother and sleep with her corpse, but he did not tell me the number of days to sleep with her. .
.
He told me to keep her dead body inside the room for two days but I was caught when I could no longer keep it. My mother did not offend me. I killed her because of the money."