Two drivers, arrested while trying to kidnap their boss Ijeoma Eze-Okafor, a renowned businesswoman, in Lagos, have said they planned it because she is wicked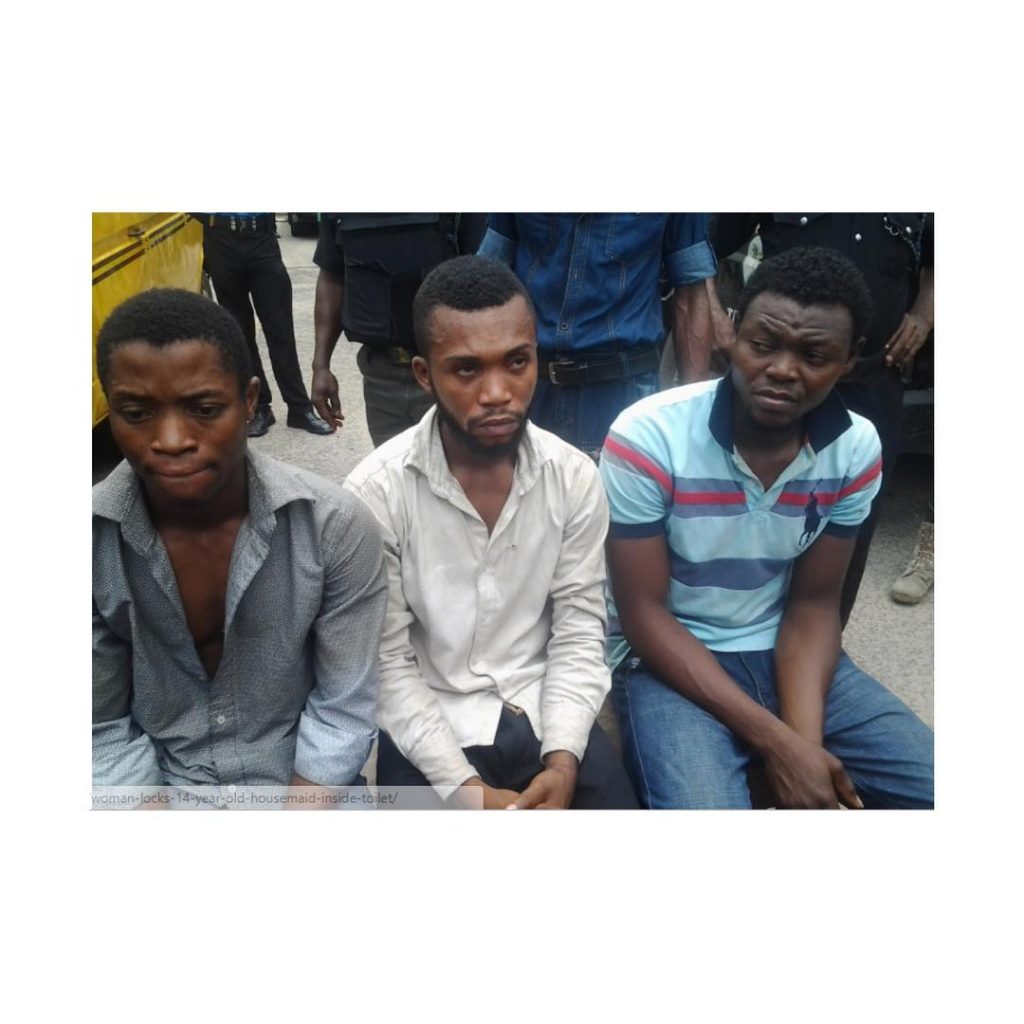 It was gathered that the suspects had approached a man to help with arms, ammunition and a vehicle for the operation, unknown to them the man is an an undercover FSARS operative.
It took ten days for the group to plan the kidnapping, however, on the D-day, the suspects surfaced and were immediately arrested. During interrogation, they gave their names as Emmanuel Okemayin, Austine Anyia and Arowosola Adewale.
It was revealed that two of the suspects, Austin Anya and Emmanuel Okemayin were both employed as drivers to the victim and her husband respectively, while the third suspect, Arowosola Adewale collected the sum of N10k from them to enable him hire a native doctor that will protect them after the operation.