….Dozens of Lawyers commend Action, Praises AG, EFCC Boss
… describes move as a sign of huge improvement in President Buhari's govt quest to run a rule of law Complaint govt.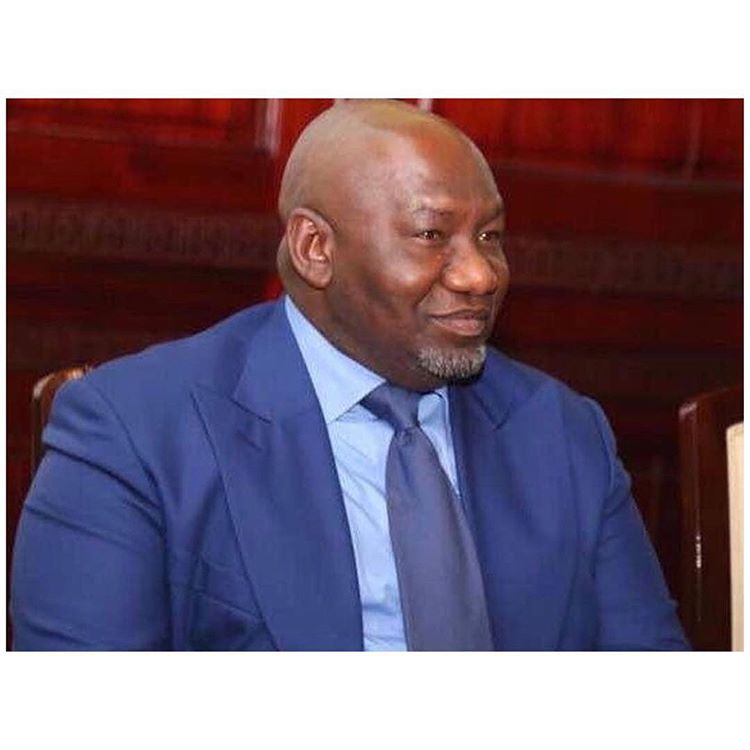 The Economic and Financial Crimes Commission EFCC have removed the name of Africa Billionaire businessman and Founder of AITEO Group, Mr.Benedict Peters from the Agency's list of Wanted Persons published on the Official website of the Commission.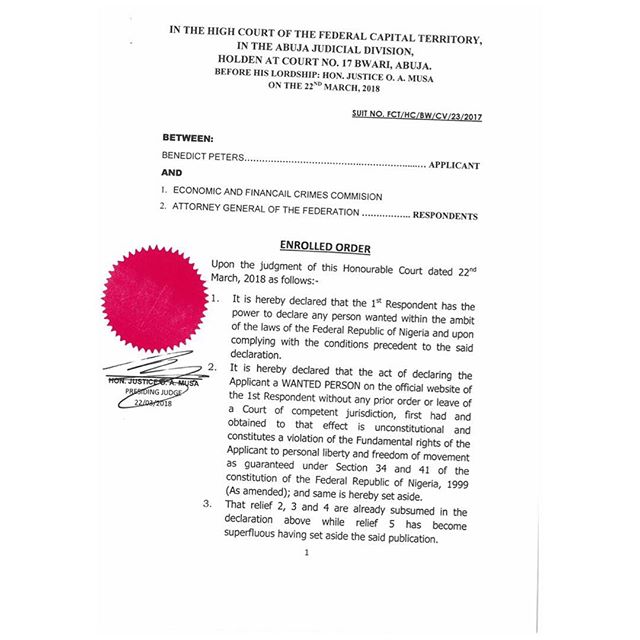 This Action is believed to be in compliance with the Judgment of the High Court of the FCT of Nigeria delivered by Justice Othman Musa in March 22nd 2018 where the Court ordered the anti corruption agency to immediately remove the name of the billionaire businessman from their wanted persons list published on the Commission website. .
It will be recalled that on the 15th of August 2016, the EFCC declared Mr.Benedict Peters wanted in connection with an ongoing investigation( though the court has since declared him innocent of those allegations) without first following all the laid down procedures which led Peters to approach the High Court to seek redress for the injustice done to him .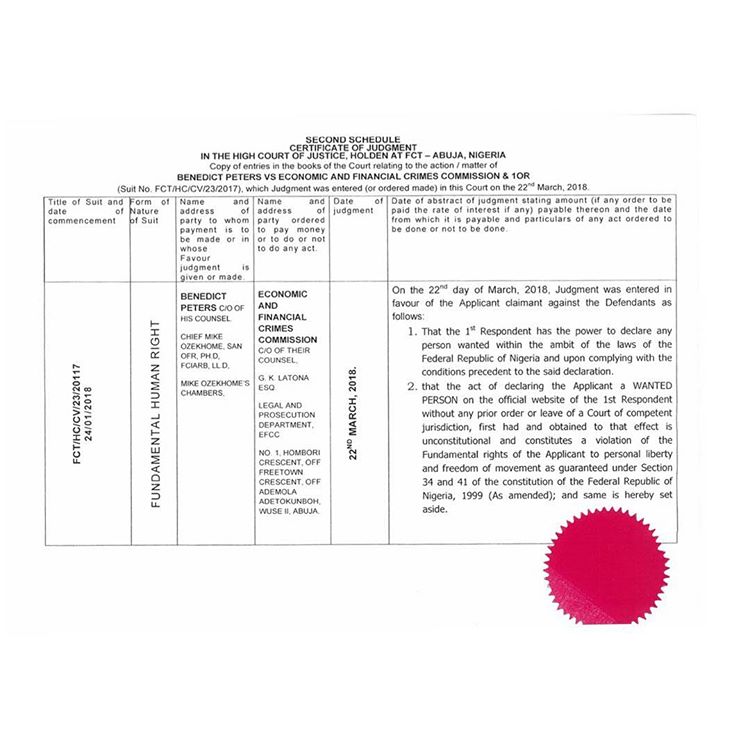 In the landmark ruling delivered on the 22nd of March 2018, the learned Justice Othman Musa agreed that the EFCC had powers to declare somebody wanted but that it must be done in strict compliance with the rule of law and order of the court and since the action was done in violation of the provisions of the law thereby hurting and infringing on the rights of Mr. Benedict peters, the judge declared the declaration of Peters as a wanted person/the uploading of his data on the website of the EFCC as unconstitutional and void.
The judge ordered EFCC to remove the name of the Billionaire businessman from their website where wanted persons list are uploaded immediately.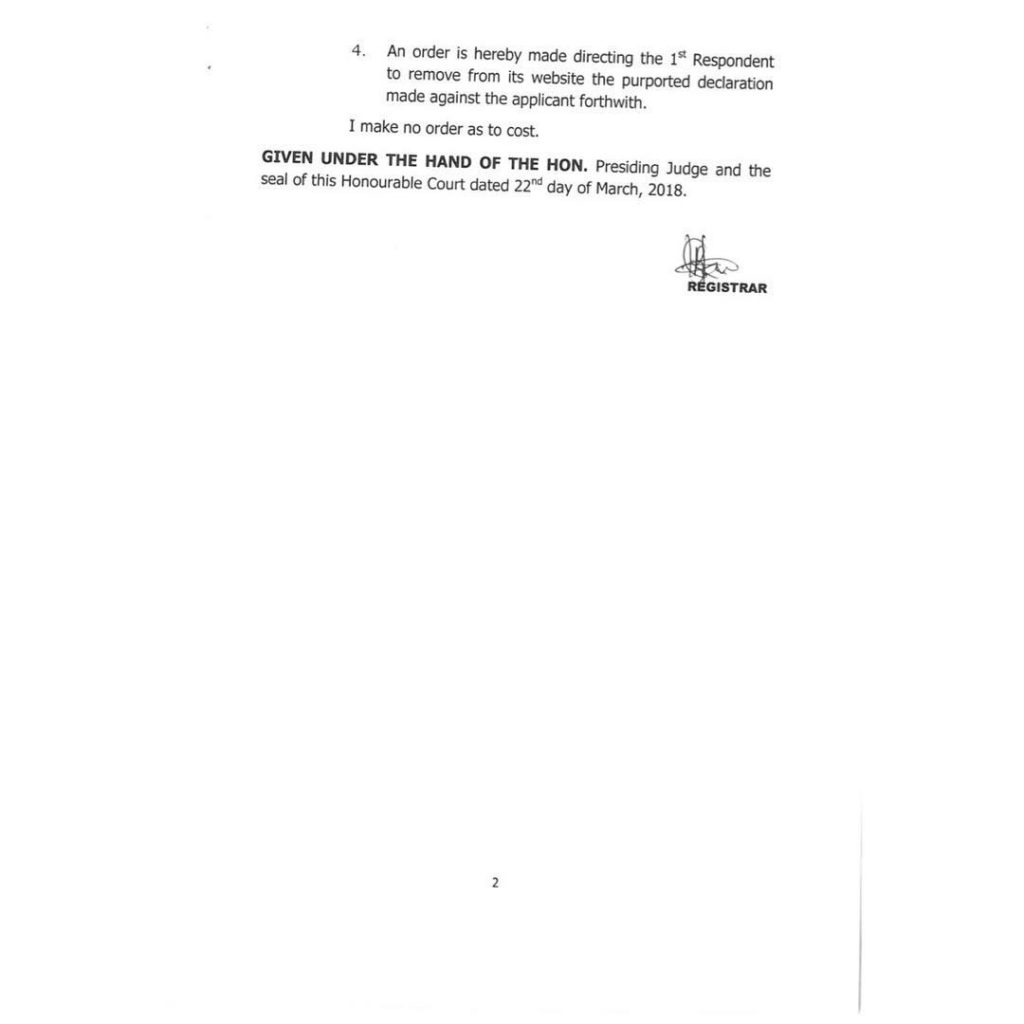 The EFCC did not for months respond to the order of the court until today when the agency in what is seen by many as a great improvement in the rule of law records of President Buhari govt and the leadership of the EFCC under Ibrahim Magu, removed the name of the Billionaire businessman Benedict peters