A fatal accident that occurred, yesterday, at along the Enugu Abakaliki express way, Ebonyi State, claimed the lives of 3 students of the Madonna University and injured many others.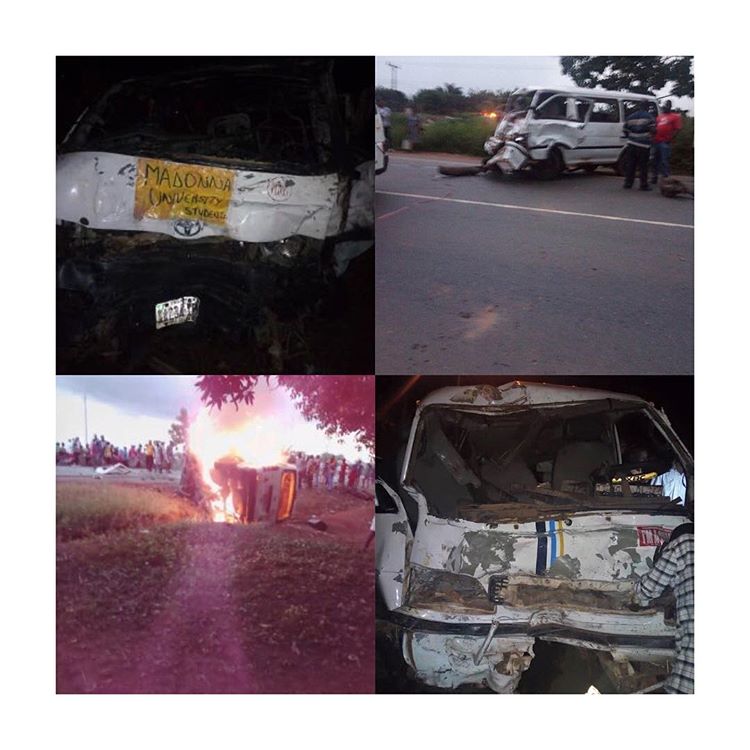 According to reports, they were returning from a conference in Taraba State when the accident occurred, following a head-on collision. .
The deceased were identified as Kerry Oliver (200L), Christabel (200L, OPT) and Rita (200L, OPT). Students who were rushed to the hospital were identified as Stanley (400L, MLS), Chidima Nwosu (200L, OPT), Divine (100L, EE).