A South Carolina man pleaded guilty Thursday to biting his ex-girlfriend's lip off when she refused to get back together with him. .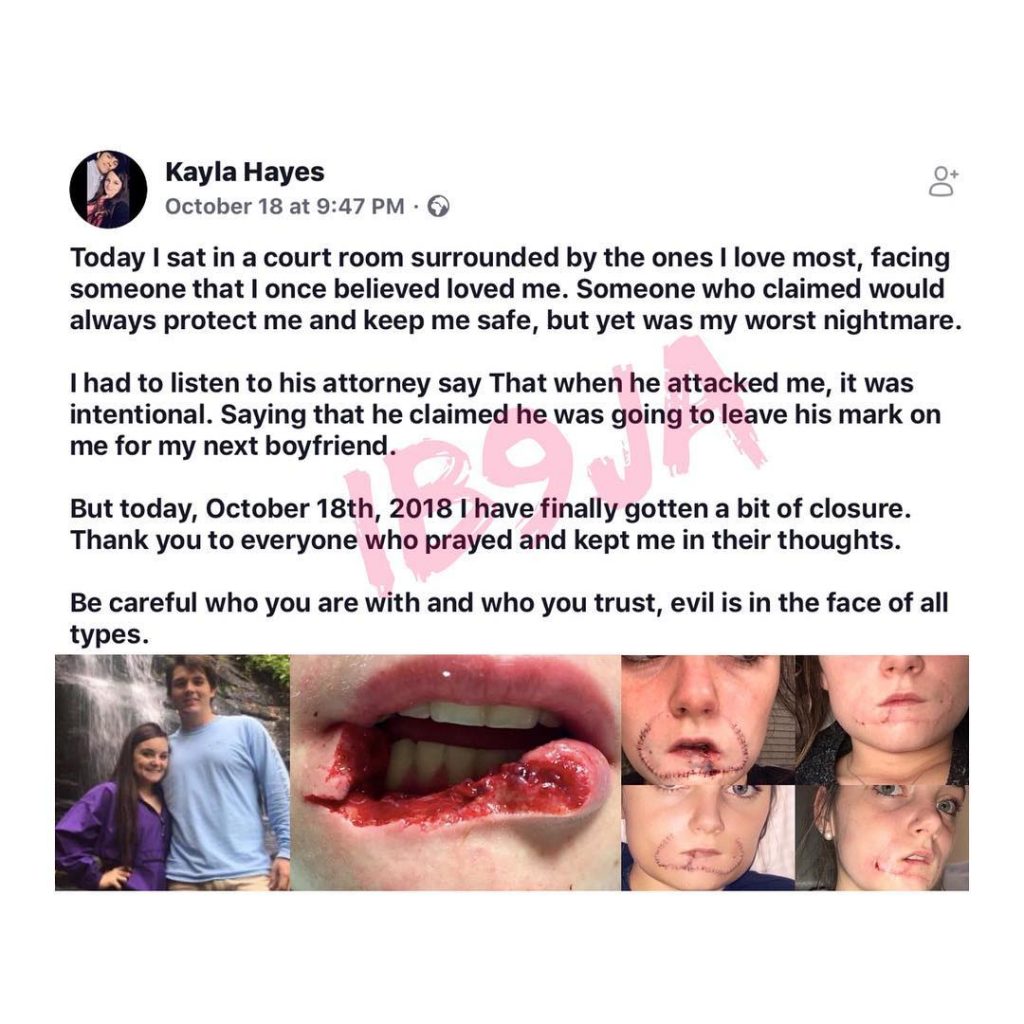 Seth Aaron Fleury, 23, of Greenville, said "he was going to leave his mark for (her) next boyfriend," his victim, Kayla Hayes, wrote in an extensive post on her Facebook page. .
A judge on Thursday sentenced Fleury to 12 years in prison on a charge of assault and battery of a high and aggravated nature. .
According to Walter Wilkins, solicitor for South Carolina's 13th Judicial Circuit, Fleury will become eligible for parole after serving at least 85% of that sentence.