A 51-year-old woman identified Phumzile Mofokeng wowed guests, on Friday night, during the Free State police excellence awards ceremony in Sasolburg, South Africa .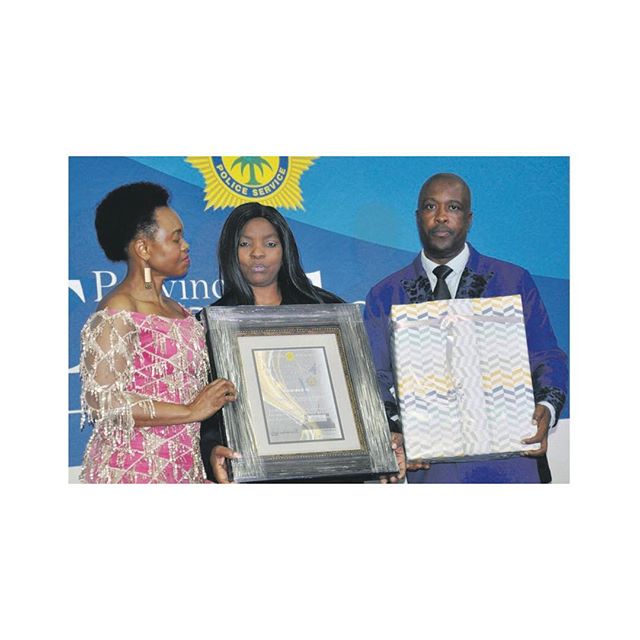 Mofokeng was awarded the Provincial Commissioner's Bravery and Patriotic Award after making sure her own son was busted for the murder of his girlfriend. .
In an interview with Daily Sun, she said: "My son, 29, was in love with his high school sweetheart. He got a job in Gauteng and took care of the woman's family. He heard his girlfriend was allegedly in love with a blesser and that made him sad.
In May he came and stole his father's gun and shot his girlfriend. I reported him at Zamdela cop shop and he was arrested and the gun was found. I was surprised when I got the award, but I am honoured to be chosen." 📷: DailySun