Ebenezer Adejumola, the boyfriend and suspected killer of 20-year-old university graduate and model, Oluwaseun Ajila, has been remanded at the Olukuta Medium Prison, by a court sitting in Akure. .
Adejumola, who was alleged to have raped and stabbed Ajila to death, was ordered to be remanded by Magistrate Yakub, who adjourned the case to the 22nd of January, 2018 when the Department of Public Prosecution, DPP is expected to advise the court on the case. .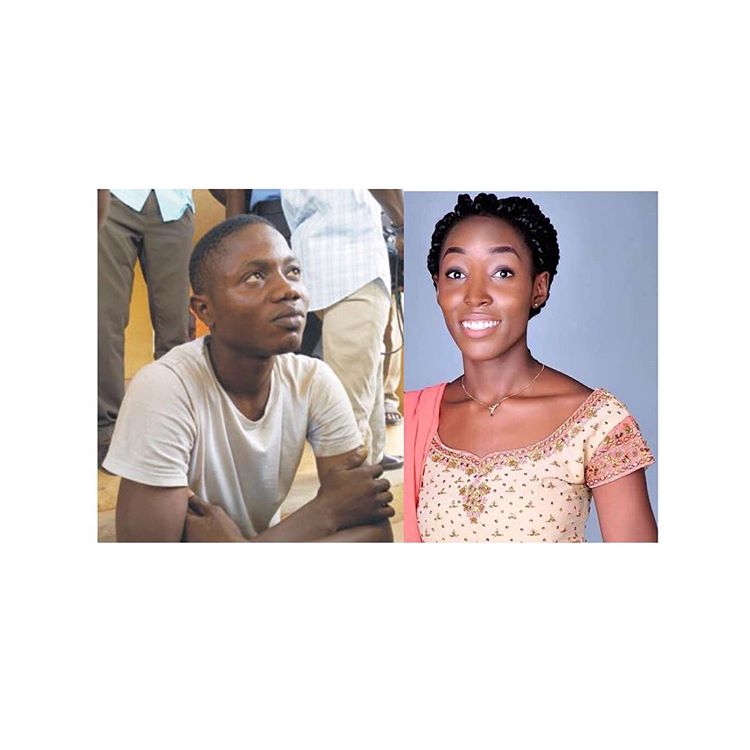 The charge sheet reads, "Count I: That you, on the 4th of October 2018, between 1705hrs and 1910hrs, did kill Oluwaseun by strangulating and stabbing her with kitchen knife which resulted in her death.
"Count II: That you, on same date, did rape Oluwaseun." The mother of the deceased had alleged that the suspect called her, twice, on the day she was murdered, asking her where she (the mother) was. .
Detectives were allegedly also informed that, on the day the victim was murdered, the suspect called one of his friends to inform him that Seun was dead.
The victim was said to be a virgin, while a source said that she had declined sexual advances from the principal suspect since they started dating in January. .
This had reportedly caused friction between them in June, to the extent that the victim's mother had to intervene and told the boyfriend to allow her daughter be until they get married for sex to happen. .
The victim also reportedly expressed fear that she wanted to opt out of the relationship because she suspected that the boyfriend may have joined a gang of online fraudsters. .
But he denied this even before the victim's mother but allegedly confessed that some of his friends were fraudsters. Family sources said that Seun's mother impressed it on the suspect not to trouble her daughter anymore on his sexual demand. .
The suspect was alleged to have insisted on his demand until they parted for a while but later reunited after he reportedly promised to wait until they get married for sex.