67 years old Ajibola Otunbusin has become the oldest IVF mom in Africa after she was delivered of a baby boy in Ogun State.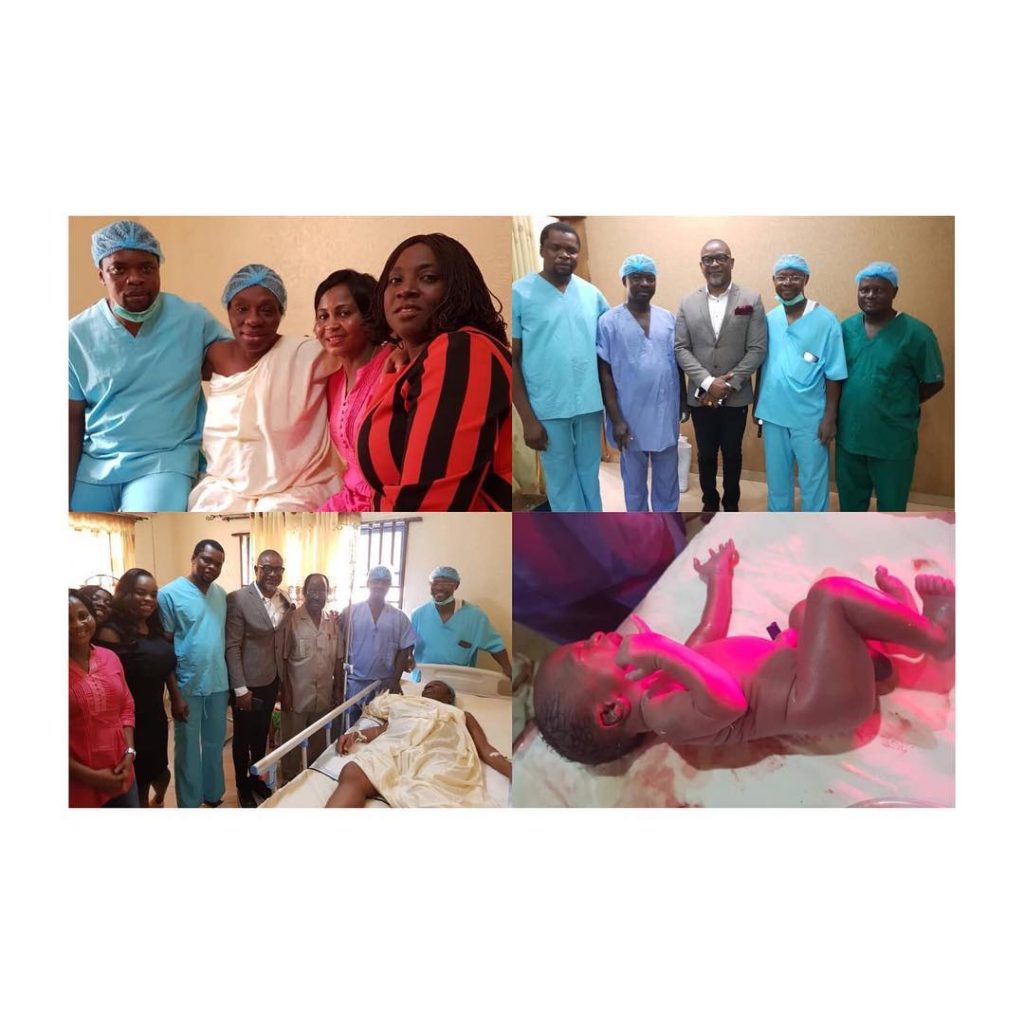 The lady and her husband, Professor Otunbusin, welcomed the boy, on Saturday, at Atoke Medical Centre, Abeokuta, after over 39 years of marriage.
In a chat with Thelagostimes, Mrs Otunbusin said: "This might be hard to believe, but I am 67 years old and I have been married for over 39 years. I have done several IVF both in India and in Nigeria that failed.
At several points, I had said to myself: 'So I will die without a child of my own?' But I never gave up on God. I held on to the belief that at the appointed time, God will remember me. And my husband kept encouraging me.
In 2018, I started the procedure again and I ended it with joy from above." She advised other women who are encountering challenges with childbearing not to lose hope.