A masquerader, Olu Olowokere, has been arrested for allegedly stabbing a job seeker to death on Saturday, in Akure, Ondo State.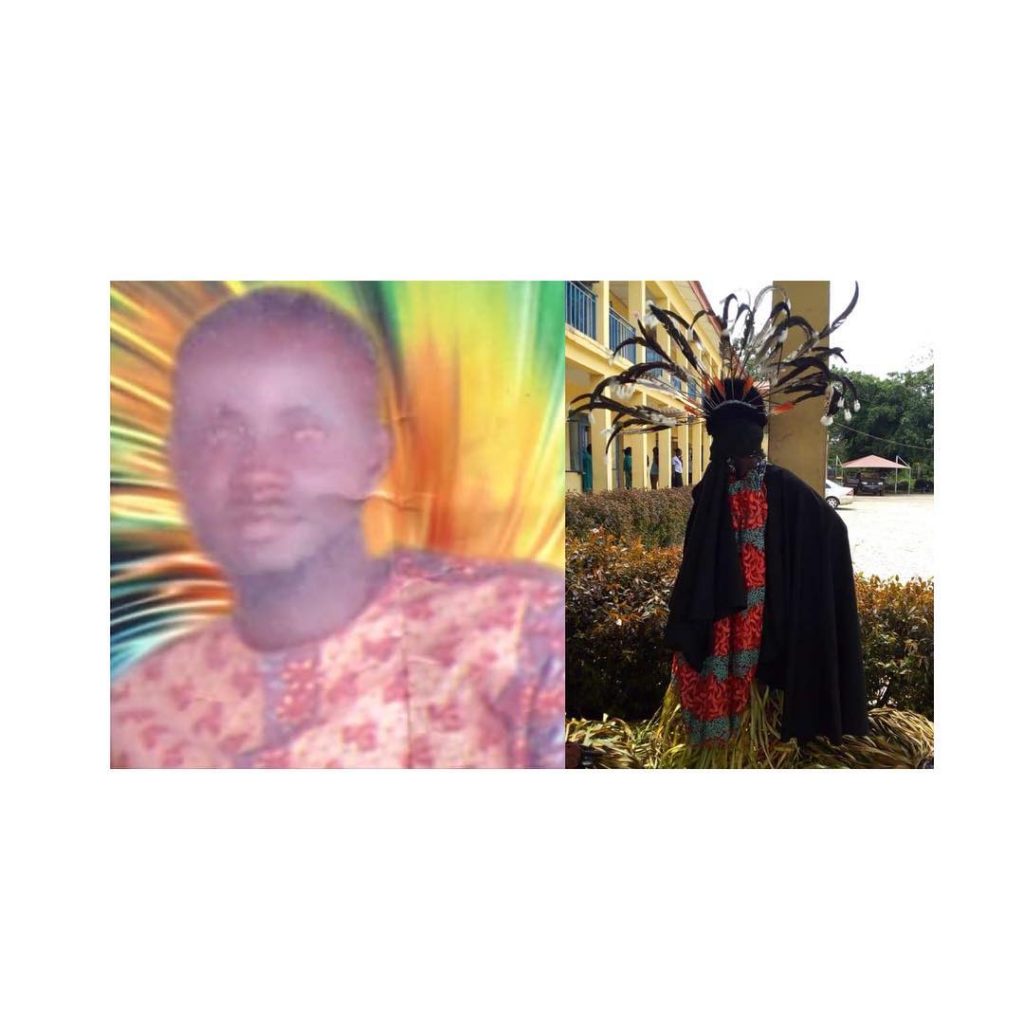 It was gathered that the incident happened at Olomoyeye Street, Oke-Aro, Akure where the deceased, Femi Makanjuola, 30, had gone to buy some food items before he was accosted by the masquerade to demand for some money. .
Makanjuola who resided with his brother, had secured a job with Dangote cement company in Benin city with the hope of resuming office on Monday, 8th October 2018.
Parading the suspect at the state headquarters of the Nigeria police, the Police Public Relations Officer, Femi Joseph, said the suspect was already assisting the police with relevant information. .
.
"All Over the world, what we know about masquerade dance is to entertain the people. What happened in Akure was to the contrary. Five young boys were on an outing with one of them acting as a masquerade, and they got to where one Femi Makanjuola was. .
The masquerader demanded money which the deceased refused to give and this did not go down well with them. The argument led to the stabbing of the deceased after he had been thoroughly beaten by the masquerade and his followers," he said.