More details have emerged about the Islamic cleric that forced a young girl to lie down on red hot charcoals for getting home late from work in Oyo State.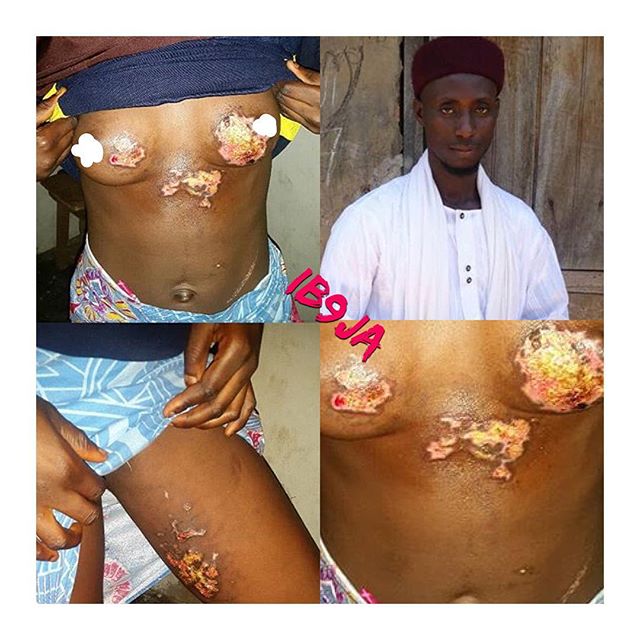 According to new reports, the incident happened, last month, at Ile Abalagada, Isale asa, Saga, Ogbomsho. .
After committing the act, the suspect, kazeem Abalagada, allegedly locked the victim, Esther kasali, up for almost 3 weeks, so that no one would see her condition.
However, Esther eventually managed to escape from captivity and ran to her family. A vigilante group in the area was then notified, but kazeem is still walking around freely, has the police have refused to arrest him.