The Federal Capital Territory Administration (FCTA) has given automatic scholarship to Elizabeth Elijah, the 15 year-old girl, who was injured in the Nigeria Air Force jets crash recently in Abuja.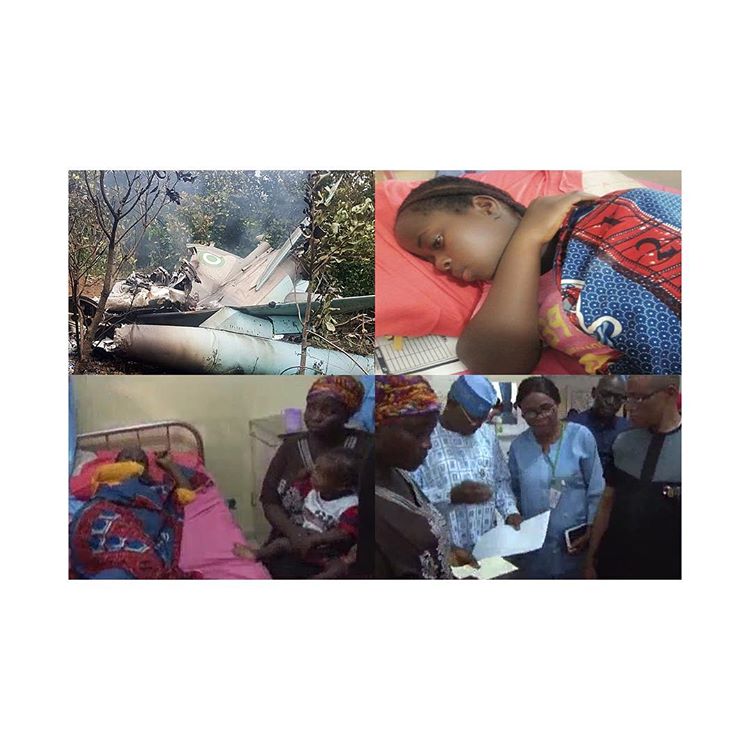 It will cover her education expenses from secondary school to any level. Her medical bills are also to be taken care of by FCTA.
Elizabeth Elijah was in the farm on Friday, September 28, when death came calling, as two fighter jets belonging to NAF crashed in Abuja during a rehearsal ahead of the country's 58th Independence Anniversary.
In a chat with The Nation, Elijah said she arrived on the farm around 11a.m accompanied by her younger brother and a neighbour. "After working for some time," her "brother complained of being thirsty," so, they went to drink water at a nearby stream.
But while they returned to work on the farm, they saw an aircraft charging towards them from afar. "We tried to run but the breeze of the plane pushed us and I fell. .
I noted that some fragments of the crashed plane has injured me in the leg. I could not stand to work and I started shouting for help. My brother and the girl had to come to my rescue; they struggled to remove the object that entered my leg," she said.
According to the 15-year-old, she was bleeding profusely and her sibling and neighbour's child, who were younger, couldn't lift her and take her home. .
But just before she yielded to despair, "a man came around who claimed he knew my father and offered to carry me home. Then my father took me a nearby hospital. .
They cleaned the wound and my father brought me back home but the pain was still much.