A couple and three others have been arrested for being in possession of 11 human skulls and several human bones in Ilorin, Kwara State.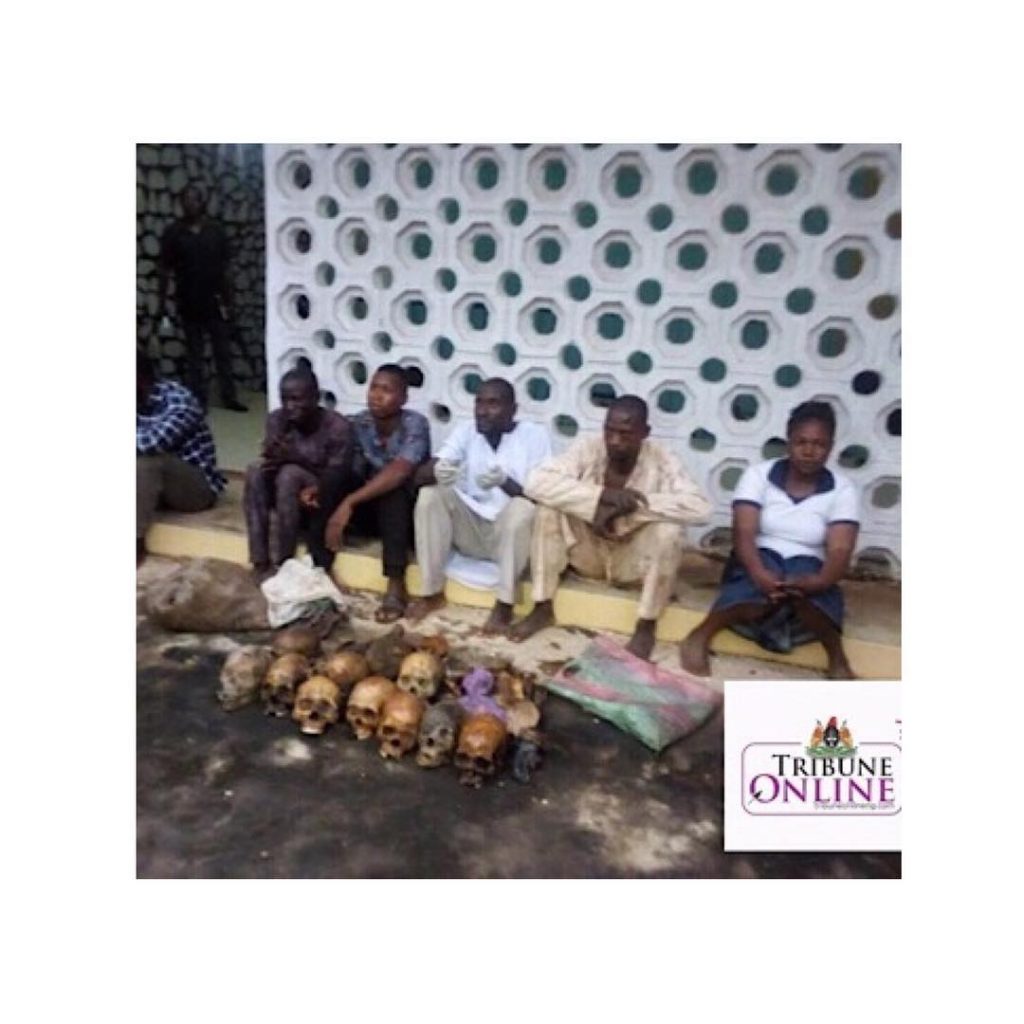 The State's commissioner of police, Bolaji Fafowora, said 8 of the human heads found at the home of the suspects, were already dried while the remaining 3 were fresh. .
Investigators also found suspected human hair in possession of the suspects. He listed the suspects as Azeez Yakubu, Salima Azeez, Isiah Wasiu, Abubakar Isiaka and Soliu Yakubu. .
The police boss said: "Acting on intelligence about suspected ritual killings around Adewole area of Ilorin, detectives swooped on a building located at No. 20, Ile-Opa area of Aromadu, Adewole and one Yakubu Azeez and four other suspects were rounded up.
.
A search was conducted in the building and 11 human skulls, several suspected human bones, a bunch of suspected human hair and other items were recovered."
.
.
Some of the skulls were said to have been recovered from the ceiling where Yakubu and his wife lived, while the others were recovered from the wife's shop. The chief suspect, Yakubu, is 37-year old and works as a commercial driver. 📷: Tribune