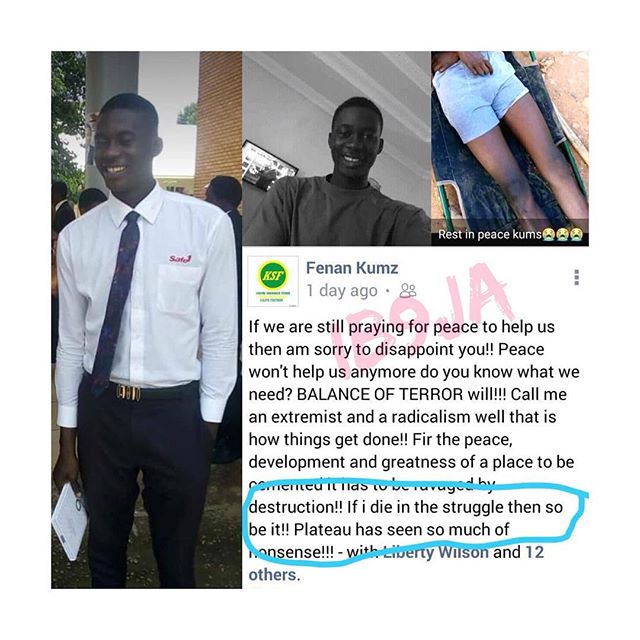 Shadrach Fenan Kumz, a 300 Level Unijos law student, was, yesterday, killed during a revenge mission carried out by irate youth, in response to the killing of 14 people at Rukuba, Jos, Plateau State, by some gunmen on Friday.

We earlier reported how some irate youth on a revenge mission, escalated the situation on Sunday, leading to the death of about five persons, while vehicles and other valuables were also destroyed.

Unfortunately, Kumz, who had called for a balance of terror via his Facebook page, was among the casualties.