WWE Superstar, Titus O'Neil, has revealed how his mom gave birth to him at the age of 12, after being raped at 11.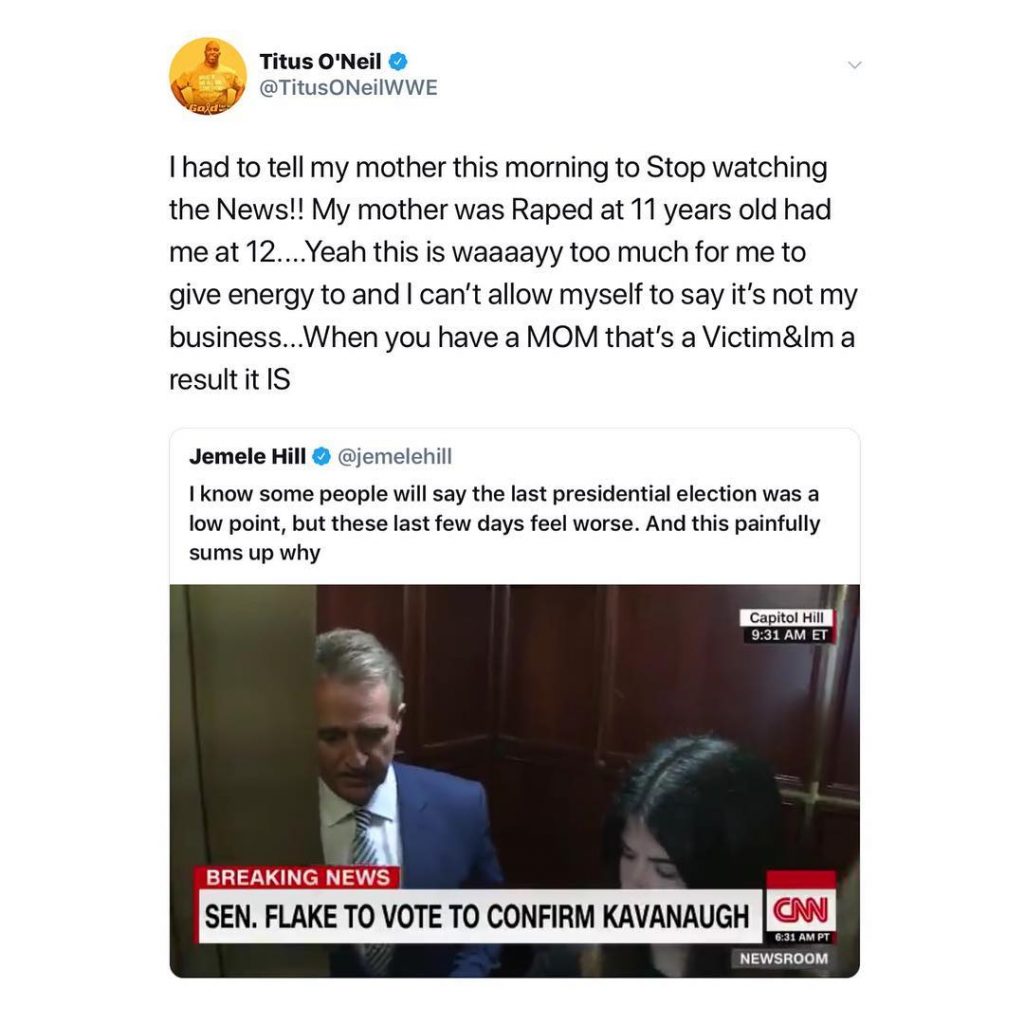 He made the revelation after former ESPN Sportscenter anchor, Jemele Hill, shared a video of victims of rape pleading with Senator Jeff Flake to reconsider his position on Brett Kavanaugh's Supreme Court nomination.
Kavanaugh has been accused of taking part in efforts, during high school, to get girls intoxicated so that a group of boys could have sex with them. .
However, Kavanaugh rejected the claim. O'Neil revealed how painful the senate hearings have been for his mother, a victim of rape.