A 43-year-old woman, Stephany Isaksson Bassey, an indigene of Akwa Ibom State living in Sweden, has been arrested for being in a possession of a two-month-old baby boy, who a DNA test revealled not to be her child and clearly indicated that there is no biological relationship between them.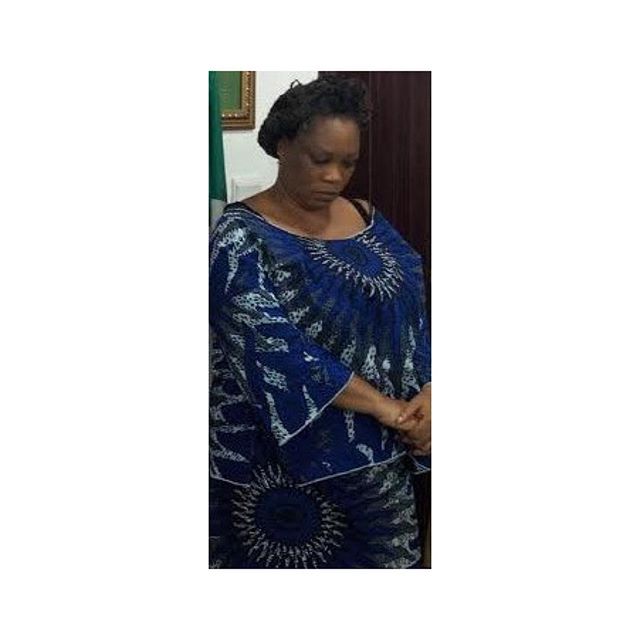 Bassey was nabbed at the the Embassy of Sweden in Nigeria on the suspicion that the child she came with was not her own. .
According to the Director, Public Enlightenment of National Agency for Prohibition of Trafficking in Persons, Josiah Emerole,: "She had gone to the Embassy to procure travel documents for the boy whom she claimed was her child. .
When she was brought to the Agency, she insisted that the baby was delivered by her. She claimed to have become pregnant for her husband in Sweden but that medical examination could not detect the pregnancy over there. .
She was, therefore, advised to return home to Uyo, Akwa Ibom State, where the pregnancy would be detected and she will be assisted to deliver safely. .
She claimed that on return and true to the promise, a baby was detected by a midwife in Uyo who she said told her that the fat in her body was too much that a scan and other medical and scientific examinations would not be able to penetrate to detect the baby therein. .
It was in such a ramshackle facility in Uyo that she claimed to have delivered the baby naturally. However, she never fed the baby who is 3 months old now with her breast milk even for one day. .
A DNA has been conducted on the woman and the child and the result which we have received clearly indicated that there is no biological relationship between the woman and the baby. .
Following this result we have arrested her so she could tell us the source of the baby. The baby is being taken care of by our caregivers while investigations continue."