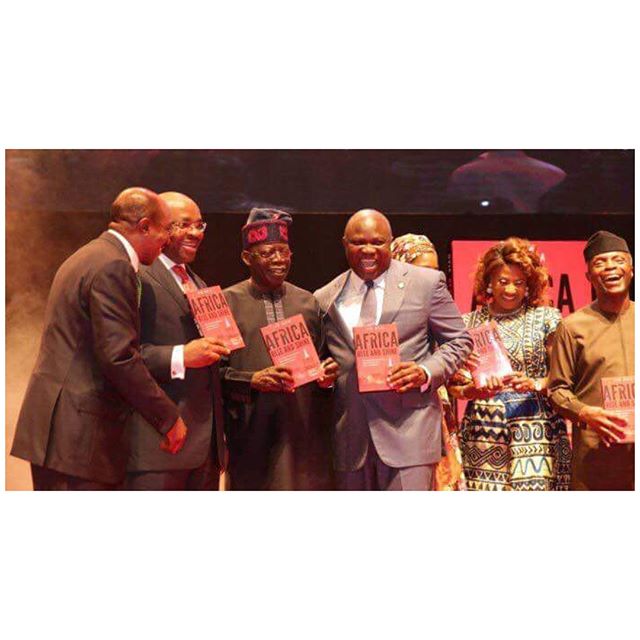 Zenith Bank Chairman, Mr. Jim Ovia was hailed by the number one and two citizens in Nigeria at the launch of his book, Africa Rise and Shine at the Eko Hotel and Suites in Victoria Island, Lagos on Monday.
Buhari who was not in attendance, had his remarks read at the event attended by his deputy, Pastor Osinbajo.
Buhari said the book was a valuable contribution to the knowledge base of Nigeria's entrepreneurs, particularly, the Nigerian youth.
The president added, "Your journey and experience in building one of our country's most iconic enterprise is an encouragement to our fellow citizens. .
Congratulations on this achievement. It is my pleasure to convey my congratulations to you on the publication of the book, Africa Rise and Shine, which you authored."
Speaking at the ceremony, Vice President Yemi Osinbajo noted, "Jim's story tells us that it is not how the figures look or what the situation looks like in the first few years. It is about three things; one is character, two, character and three character."
In his remarks, Ovia while thanking his guests revealed his inspiration behind the book. .
According to him, it is indeed about Africa rising and shining once again. "Africa will no longer be known as the dark continent", he said.