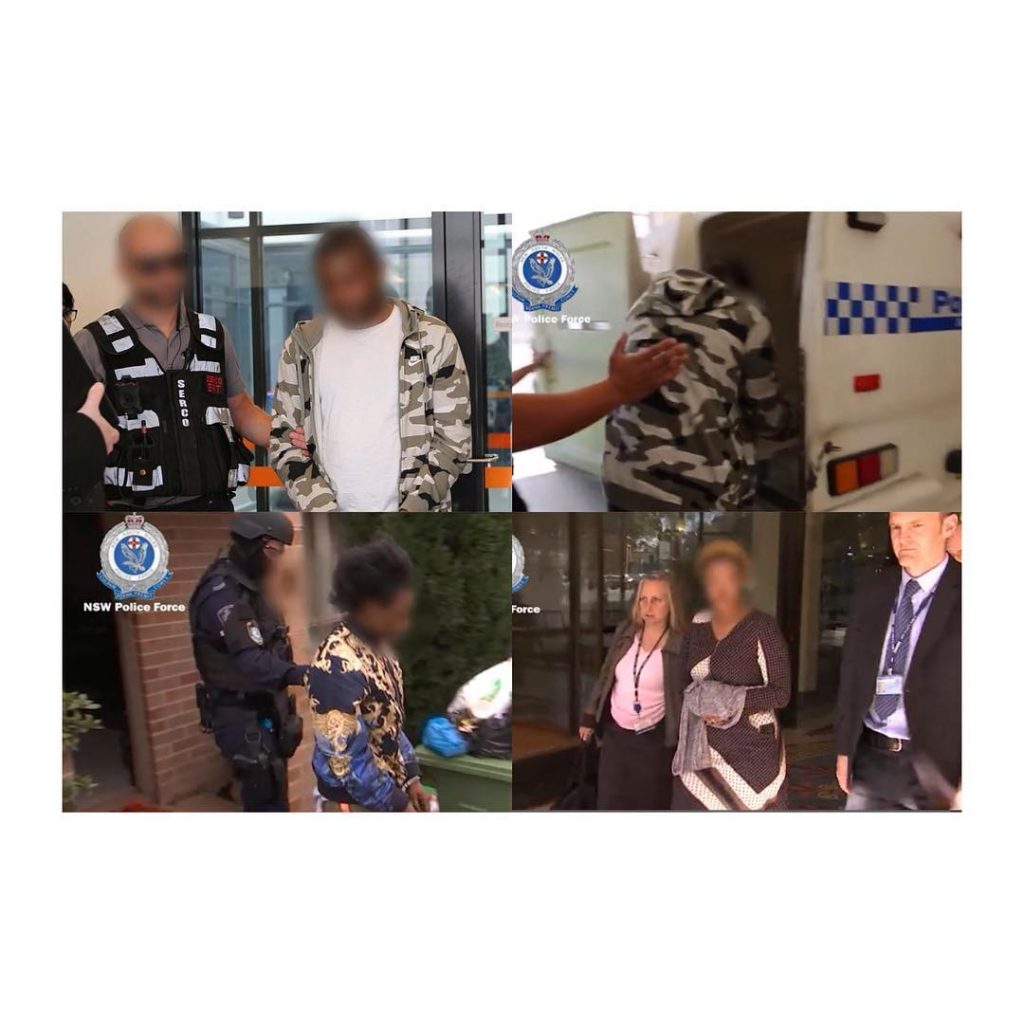 A 43-year-old Nigerian man has been charged with defrauding victims of almost $3 million through an alleged romance, identification and business scam he was running from inside Sydney's Villawood Detention Centre. .
Police alleged that Fisayo Oluwafemi was the kingpin of a four-person strong crime syndicate that has defrauded various small business owners, identity theft victims and would-be lovers since the start of the year. .
Police said that Oluwafemi ran the scam from inside the immigration detention facility by using 16 mobile phones. He wa arrested by police on Thursday morning. .
The syndicate's various activities allegedly involved romance scams, sending emails pretending to be from accounts payable, stealing identities and the fraudulent sale of products. .
Oluwafemi's arrest came after three other alleged syndicate members were apprehended by police under Strike Force Woolana. Police arrested 36-year-old Nigerian, Harriette Bangura, last Tuesday and charged her with laundering $500,000 that police allege she obtained through fraudulent business emails. .
Photo: NSW Police Officers have since seized a Land Rover suspected to be the proceeds of crime, as well as mobile phones, documents and SIM cards from her Kingswood home and a Hoxton Park storage unit. .
She was charged with 11 counts of dealing with the proceeds of crime and was granted bail by Central Local Court to reappear in November. Officers also raided a Chester Hill home, last Wednesday, and arrested two other Nigerians for their alleged roles in the scam. .
A 20-year-old man, who police say helped launder $90,000 through fraudulent business emails, was arrested at home and charged with seven counts of recklessly dealing with the proceeds of crime and an identity theft offence. .
Another woman, also 20, was charged with knowingly dealing with the proceeds of crime. Police alleged that she was involved in the laundering of $17,000. .
Australian Border Force detention operations commander, Bill Ries, said the incident proved detainees should not be allowed access to mobile phones.