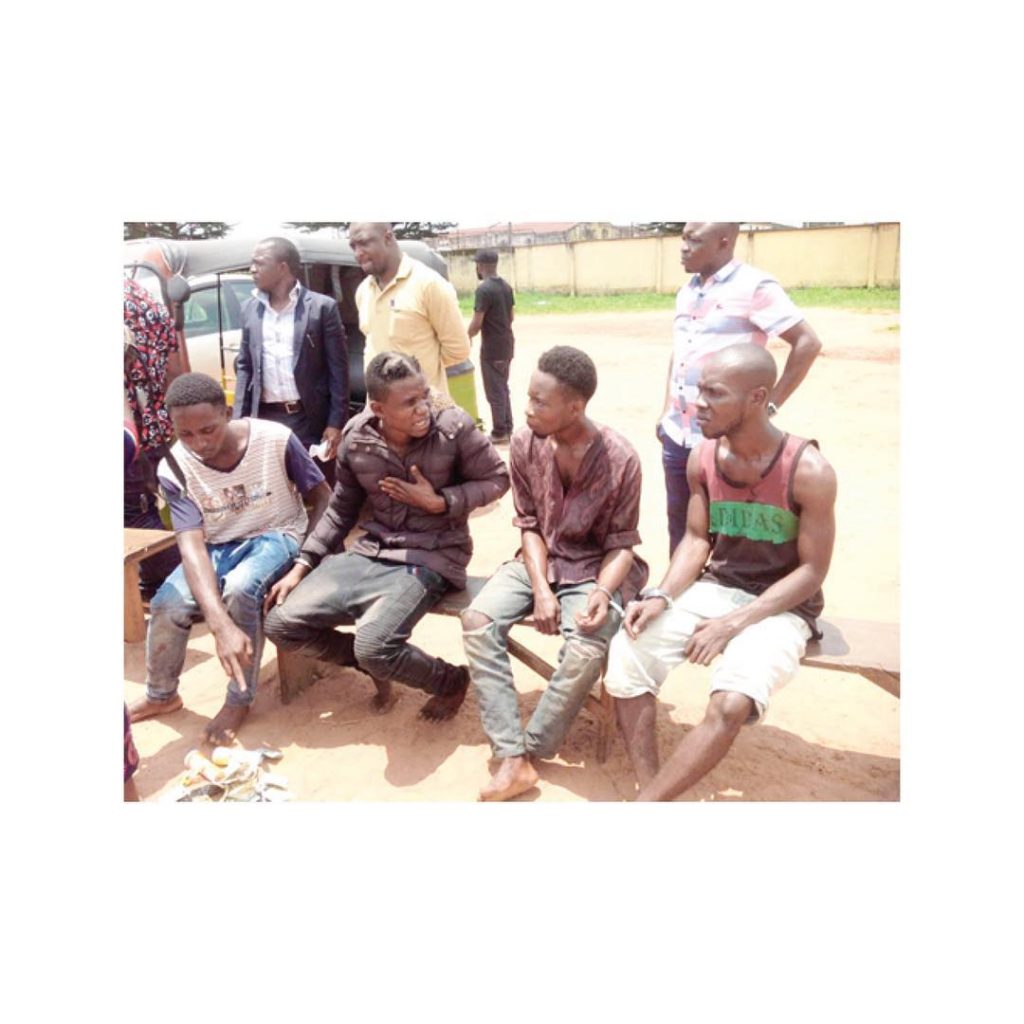 Four robbery and rape suspects, Uchenna Nwoko Ohuru aka Confirm, Chukwuebuka Ukagu alias Ewi, Chukwuemeka Umunna aka Jaja Jaja and Innocent Joseph aka J Boy, have been arrested in Abia State.
Newtelegraph reports that the suspects, yesterday, confessed to the police that they robbed and raped their victim but were sorry for their action. One of them, Ukagu, said: "I am sorry, they should pardon me. .
If I do it again I should be hanged. I will not do it again." On his part, Ohuru, said: "I collected the phone from her but I have returned it." .
Parading the suspects, the Commissioner of Police, Anthony Ogbizi, said the victim, Osinachi, was admitted at the Federal Medical Centre (FMC), Umuahia. .
He said: "The suspects terrorising Ohuhu clan, armed with machetes and other dangerous weapons, broke into the house of the victim and robbed her of her valuables, including one Tecno cell phone, one Lenovo cell phone, one Nokia cell phone, N2,340 and thereafter raped the victim in turns." .
The commissioner said all the suspects wore masks. According to him, one of the suspects, Ohuru, is Osinachi's neighbour. They were arrested when she recognised them. .
He said that when they realised that the victim knows them, they went to return her phones and to plead with her to forgive them. However, Osinachi, reported the matter to the police. 📷: Newtelegraph