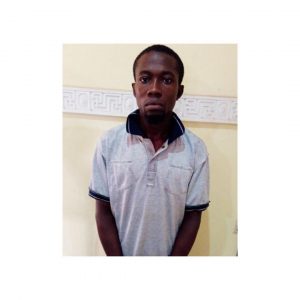 One Kelvin Micheal has been arrested over the death of his married lover, Monsurat Idowu, after a marathon sex in Ogun State.
According to Ogun Police spokesperson, Abimbola Oyeyemi, the suspect was taken into custody on Wednesday following a complaint by a hospital. .
The arrest of the suspect was as a result of complaint by one Benjamin Okereke of the State hospital, Ota, who reported that the suspect brought the deceased to the hospital dead, and since he cannot explain the circumstance that surrounded the death of the deceased, he decided to notify the Police.
On interrogation, the suspect claimed to have met the deceased last month in a bus at Ketu, Lagos, where they exchanged phone numbers, consequent upon which he invited her to the house of his friend in Ota where the deceased suddenly slumped and died shortly after they finished having sexual intercourse.
Oyeyemi said the husband of the deceased, Idowu Lamidi, a commercial driver who was quickly contacted, told the police that he left his wife in the house hale and hearty while going out for work, wondering what led to her untimely death.