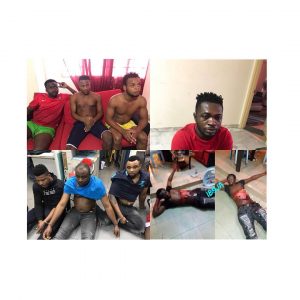 Nigerian cultists who ripped out rival's intestines, arrested in Malaysia .
.
The Malaysian police have arrested the Vikings cult members who attacked a Black Axe member, last week Tuesday, in Cheras.
.
.
The victim, identified as Ratty, had his intestines ripped out by the suspects, during the attack. He was later rushed to the hospital where he is recuperating. .
.
The suspects were picked up, today, by the police. Two out of them were identified as Collins AKA Ozodi (Viking National IC) and Izu (Aro Chief Striker).