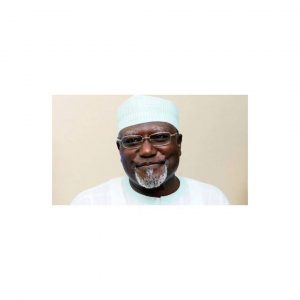 Details has emerged of how Lawal Daura, ex-SSS DG, was arrested, whisked away while his well trained security aides waited for him.According to Premiumtimes, Ag Pres. Osinbajo was outraged by the invasion of the National Assembly by DSS operatives. .
"When the siege began, Osinbajo quickly went to action and was able to gather preliminary information of what was going on after which he invited some of the security chiefs concerned for a briefing," a source was quoted as saying. .
He said those invited include the IG of Police, Ibrahim Idris and the former DG, Mr Daura.
"When Daura came in, Osinbajo asked him who cleared him to order operatives to lay siege on the National Assembly; and his response was 'shocking'. .
"He simply said it's within his powers and that he is only answerable to the President who appointed him," the source said. .
The source also said unknown to Daura, Osinbajo had already spoken to Buhari after initial reports indicated that Daura "was in play with President of the Senate, Saraki." .
After his response, Osinbajo told his media aide, Laolu Akande, to immediately issue a statement announcing the sack of Daura. .
"The acting president also asked the National Security Adviser to hand over the sacked DG to the police for further investigation," he said. .
As soon as his arrest was ordered, the Aide De Camp (ADC) to Osinbajo was seen rushing to the ceremonial gate, where the Mobile Police Force office is located. .
"The ADC returned to the VP wing with some mobile police officers in a rush and asked that a vehicle should be brought immediately to the rear area for (Daura's) evacuation. .
Meanwhile, the source said Daura 's convoy and personal security were waiting for him, like they normally do, at the administration gate (a separate one from the ceremonial gate) not knowing what was going on inside. .
"The fact that he was handed over to SARS and detained in a guest house (for high profile suspects) should give you an indication of how the government is handling this matter. He is now considered a suspected serious criminal," he said